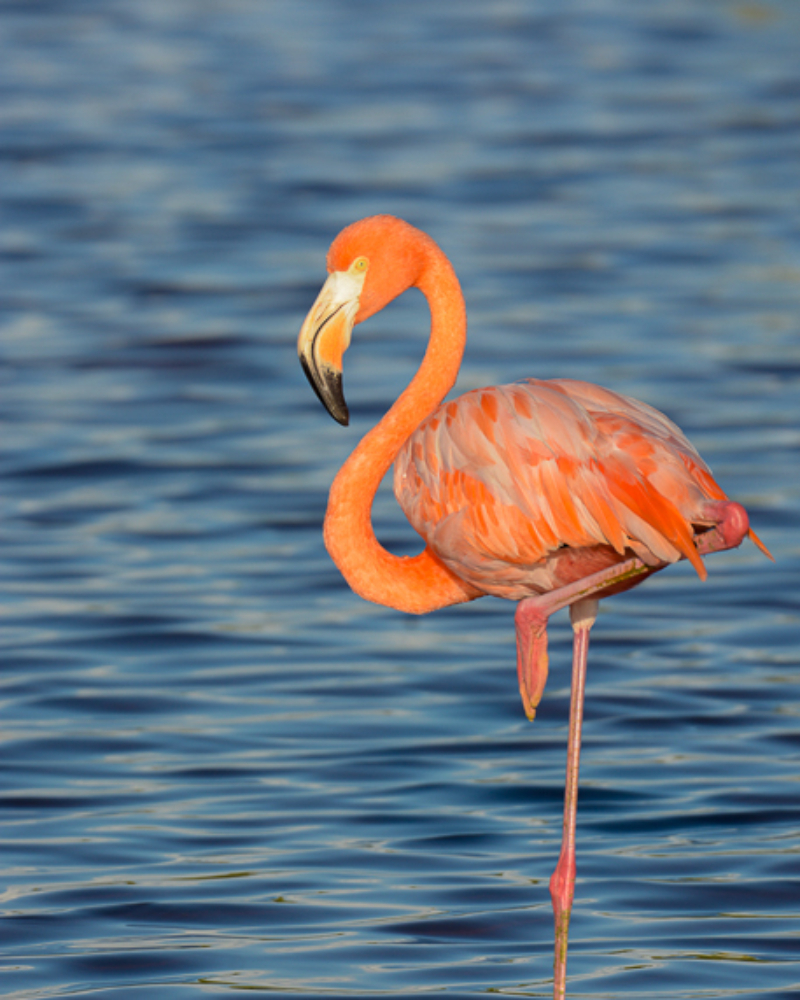 Flamingo Quest with Jane Crawford, March 2020.
Jane Crawford, a Belizean birder came to Merida in the search for her life bird the American Flamingo, so she got in contact with myself (Luis Trinchan from Yucatan Birding Tours) and we started making plans. She was staying in Merida for a weekend, so, we had 2 days to do some birding.
I picked her up at her airbnb early in the morning the next day after she arrived in Merida and we drove to the coast to start the search for the American Flamingo, and of course, many more birds!
We arrived at a birding hotspot which is an old road that goes through the mangroves of "Chicxulub" where we saw our first American Flamingos.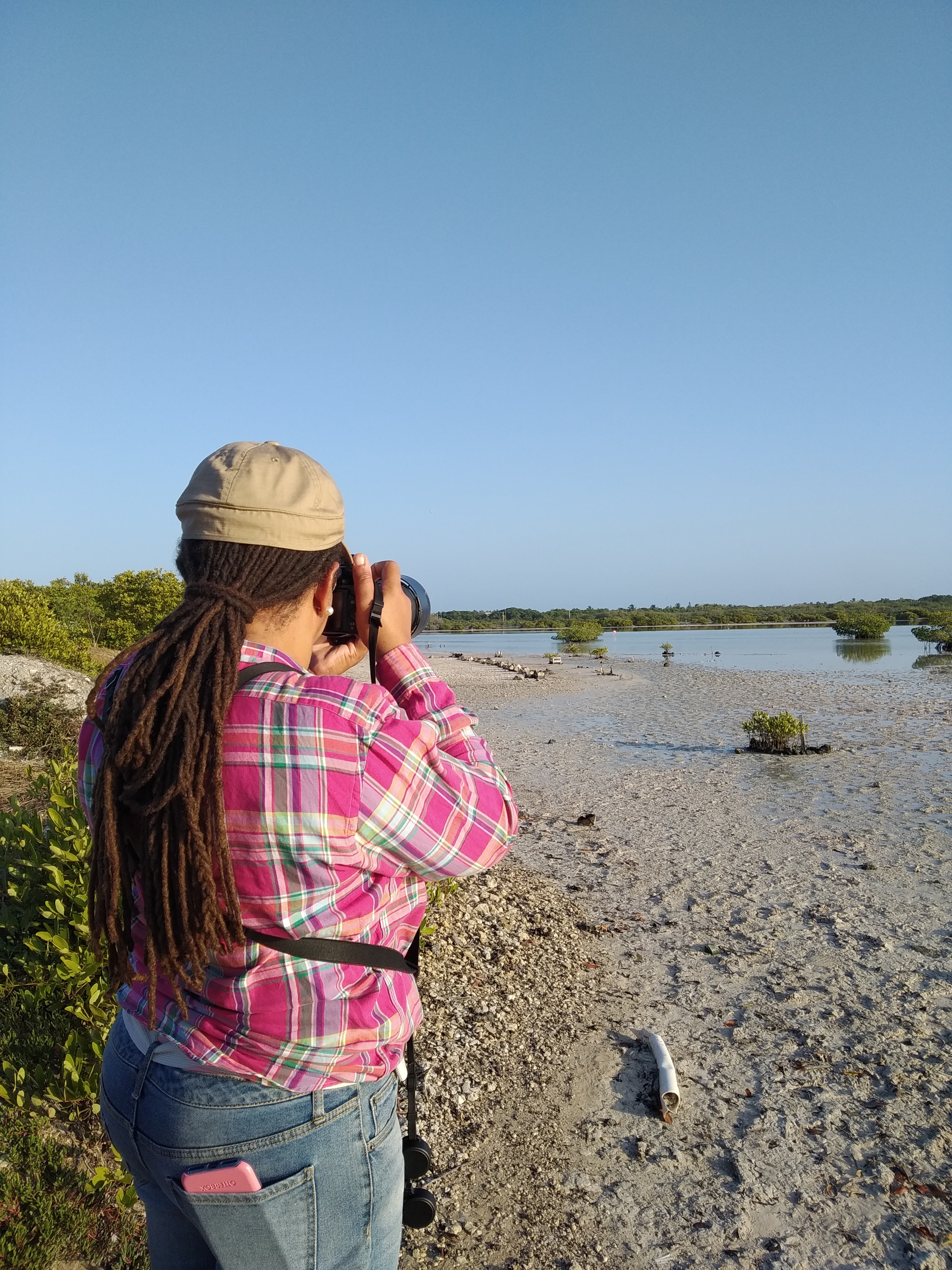 Dr. Jane Crawford taking pictures of her first ever American Flamingos!
But not only that, this place is known for being very productive and this time it wasn't any different, as we ended our morning at this hotspot spending 1 1/2 hours and getting 66 species seen and heard. Highlights for our first stop:
American Flamingo.
Clapper Rail.
Ruddy Crake.
Yucatan Woodpecker.
Common Tody-Flycatcher.
Mangrove Vireo.
Yucatan Jay.
Yucatan Gnatcatcher.
Yucatan Wren.
Orange Oriole.
Breeding male Yucatan Gnatcatcher at the Chicxulub old road.
For anyone interested on the complete list of birds for that stop, here's the link to the eBird checklist:
Morning at the Chicxulub Old Road with Jane Crawford
After that, our next stop would be the port of Chuburná, this site is known for its beautiful beaches, but birders also know it for its mudflats and mangroves, a very popular place for birders in the Yucatan for sure (lots of shorebirds, egrets, gulls, etc.).
First stop, the "Puerto de Abrigo", we saw an adult Lesser Black-backed Gull, Red Knots, Marbled Godwit, Whimbrel, Magnificent Frigatebird, Black Skimmers, Reddish Egret, Olive-throated Parakeets and many other shorebirds. Then we moved to the beach and we added Black-bellied Plover, Sanderling and Double-crested Cormorant to our list.
After a very productive stop at Chuburna, we head to our last stop for that day's birding tour; Yucalpeten, another port near Chuburna, where we added to our list American Avocet, Stilt Sandpiper, Greater and Lesser Yellowlegs and Lesser Yellow-headed Vulture.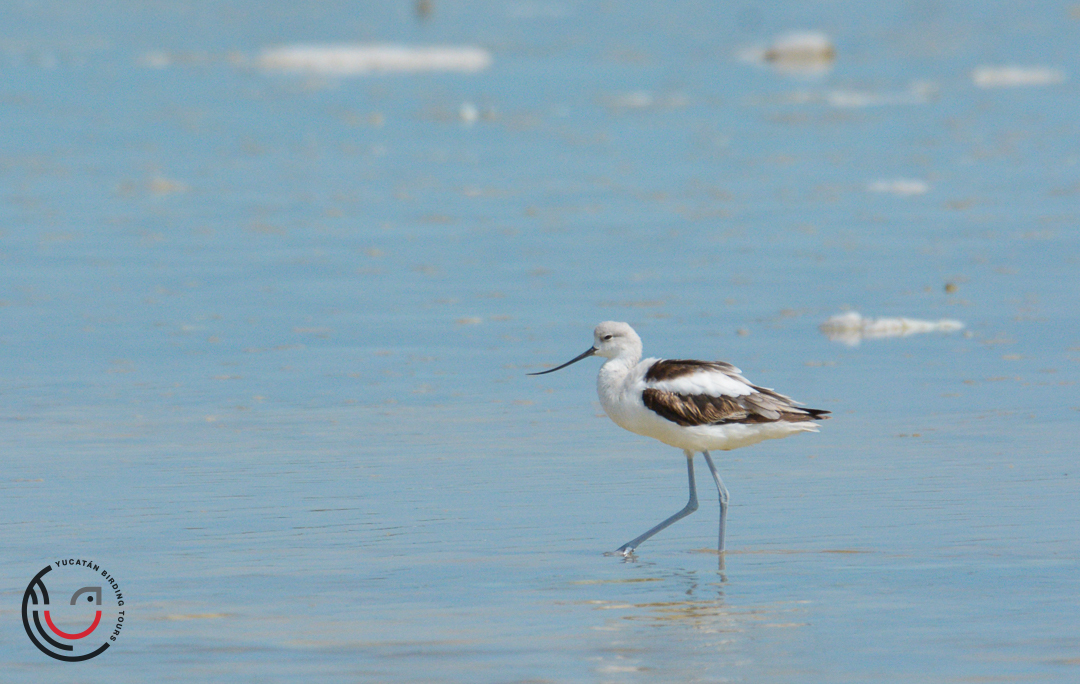 An American Avocet at the Yucalpeten mudflats.
That was the end of the first morning birding in the Yucatan for Jane, we headed back to Merida to prepare for the next day of birding.
The next morning I picked up Jane at her airbnb at 6 o'clock again, and we drove for half an hour to one of Yucatan's top birding hotspots, the "Camino a Misnebalam", a small road with ranches on one side and dry forest on the other side, this combination makes good habitat for raptors, seedeaters, migrant and resident warblers, quails, flycatchers and many more.
Usually birding there is only outside the ranches, but I'm a good friend with the owner of those properties, so I was given permission to get inside and do birding.
We spent around 3 hours at the Misnebalam road and saw 51 bird species. Highlights were:
Black-throated Bobwhite.
Black-headed Trogon.
Yucatan Woodpecker.
White-fronted Parrot.
Boat-billed Flycatcher, Social Flycatcher and Great Kiskadee.
Tropical and Couch's Kingbird.
Scissor-tailed Flycatcher.
Rufous-browed Peppershrike.
Yucatan Jay.
Scaly-breasted and Tricolored Munia.
Orange Oriole.
Gray-crowned Yellowthroat.
Morelet's Seedeater.
For those who may want to see the complete checklist for that morning, here's the link to the eBird checklist:
Birding at the Misnebalam Road with Dr. Jane Crawford.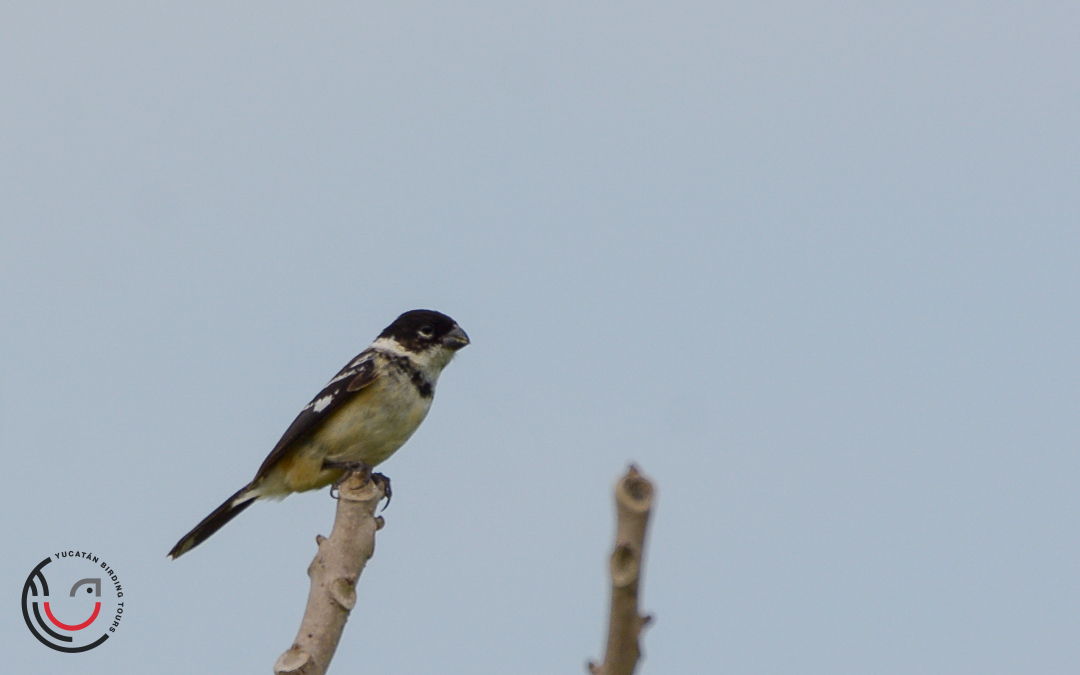 A Male Morelet's Seedeater at Misnebalam.
The birding tour for Dr. Jane ended on this day after our morning birding at Misnebalam, the overall total species seen and heard was 121.
Written by Luis Trinchan